ACS Cloud Partners is a Databyrd Master Agent. Our partners can market the full portfolio of services and products as a certified Databyrd distributor. As a Databyrd Master Agent, ACS offers our partners sales and marketing tools. support, and resources to close more deals and add more value to their clients. ACS Cloud Partners has a well-established relationship with Databyrd and a high commission payout. Our partners receive a significantly higher revenue compared to selling Databyrd solutions directly.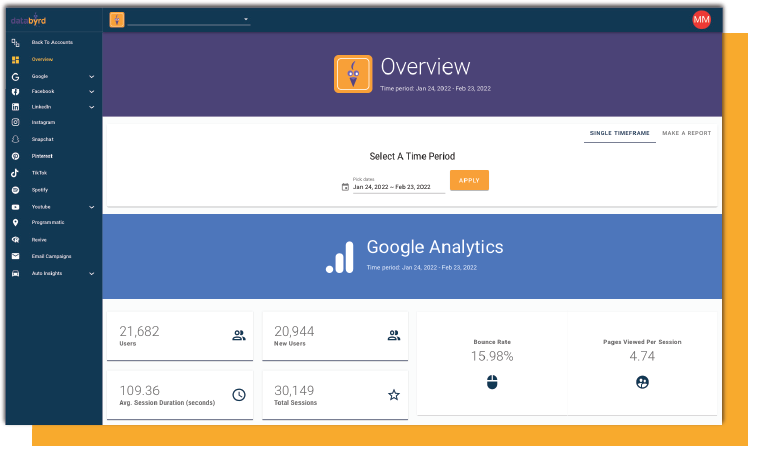 Databyrd is not just a social dashboard. With an in-house team of developers & designers, we have implemented several automotive-specific platforms into our dashboard. Trusted by several automotive dealerships and companies alike, Databyrd built features and reporting systems that not only help track growth but compile the data needed to make actionable changes in customers' marketing efforts.
Become a Partner with ACS
ACS Cloud Partners is a distributor with top-tier providers globally. Agent Partners prefer to do business with our providers through us because of our strong established relationships.
Speak to a dedicated ACS Channel Manager who can help determine which providers would work best based on your sales demographics, techniques, industry types, and your current customers' needs.