ACS Cloud Partners is a Ziply Fiber Master Agent and Technology Distributor. As a Ziply Fiber Master Agent, ACS offers our partners sales and marketing tools, support, and resources to close more deals and add more value to their clients.
ACS Cloud Partners has a well-established relationship with Ziply Fiber and a high commission payout. Our partners receive a significantly higher revenue compared to selling Ziply Fiber solutions directly.
Ziply Fiber brings faster speeds and higher performance to communities across Washington, Oregon, Idaho, and Montana. How? By building out their fiber network, using the fastest technology available, so customers get the best internet experience possible. We're also adding extra capacity, so you always see the highest speeds, even during peak hours.
Ziply Fiber Network Area Map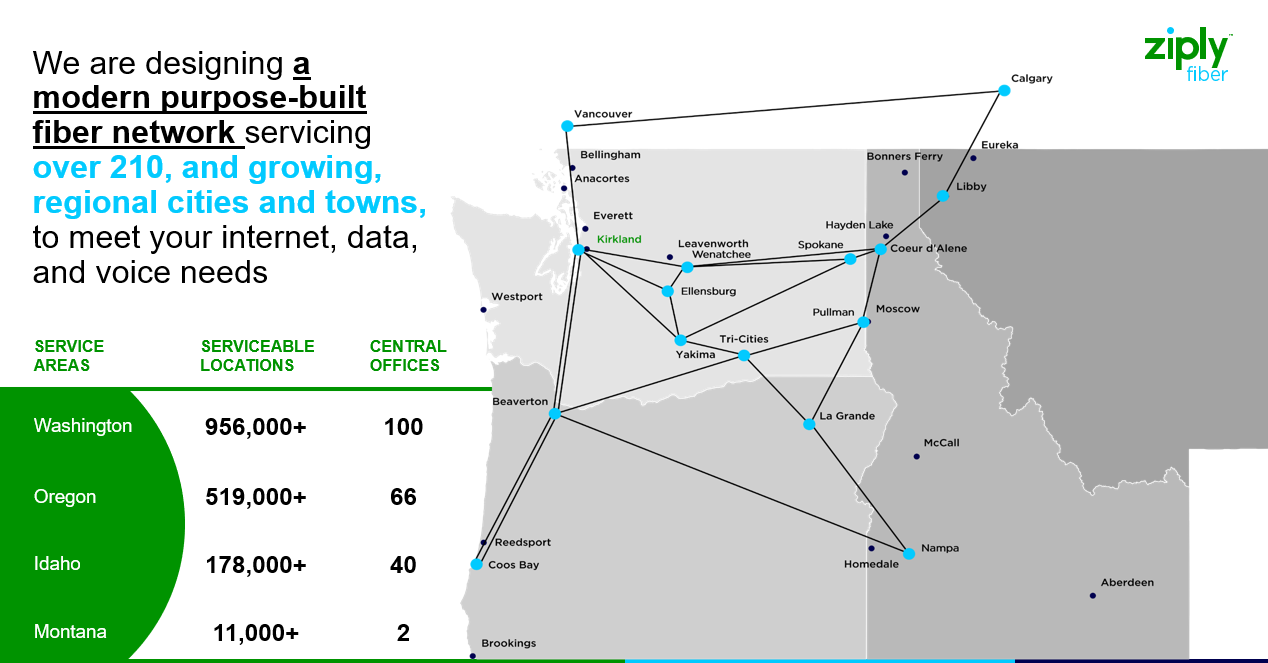 Become a Partner with ACS
ACS Cloud Partners is a distributor with top-tier providers globally. Agent Partners prefer to do business with our providers through us because of our strong established relationships.
Speak to a dedicated ACS Channel Manager who can help determine which providers would work best based on your sales demographics, techniques, industry types, and your current customers' needs.